According to a recently completed investigation by the Illinois Attorney General, nearly 2,000 children were sexually abused by 452 Catholic clergy from 1950 until 2019.  The Illinois report comes in the wake of the recently published Maryland investigation that found similarly shocking numbers of children abused by Catholic priests.
"It is my hope that this report will shine light both on those who violated their positions of power and trust to abuse innocent children, and on the men in church leadership who covered up that abuse," Attorney General Kwame Raoul said, crediting the accusers for making the review possible. "These perpetrators may never be held accountable in a court of law, but by naming them here, the intention is to provide public accountability and a measure of healing to survivors who have long suffered in silence."
Illinois is home to the Archdiocese of Chicago as well as the dioceses of Rockford, Peoria, Belleville, Joliet, and Springfield.  The AG's report found that over the  70 years covered by the investigation every diocese, including the Archdiocese of Chicago, the Catholic Church covered for sexually abusive priests by transferring them to different parishes and sometimes, to different dioceses without revealing their past behavior.  Child sexual predators among Catholic clergy was more common than often believed and these predators were never brought to justice.
Before Raoul's investigation, the Catholic dioceses of Illinois publicly listed only 103 substantiated child sex abusers. By comparison, Raoul's report reveals names and detailed information of 451 Catholic clerics and religious brothers who abused at least 1,997 children across all of the dioceses in Illinois.
Once again, the majority of the blame lies with the Catholic hierarchy who were more concerned with protecting the reputation of the church than the safety of children.  In August 2018, shortly after then-Illinois Attorney General Lisa Madigan announced an investigation into whether the Catholic church in Illinois had fully disclosed the scope of child sex abuse by priests and other clergy members, Cardinal Blase Cupich said the church had nothing to hide.
"Our record's clean," the top Catholic cleric in Chicago told a closed-door gathering of about 200 men studying at the Mundelein seminary to be priests, according to sources who were there. "I'm confident that, when the attorney general looks in our files … that she will, in fact, find that we're doing our job."
Of the 452 clerics in the report, 330 have died, according to Raoul.
This is often what happens when the Catholic Church is allowed to self-report and police themselves.  Nothing is ever done until there are legal consequences.  Sadly, the statutes of limitations (the laws which govern the time period in which a survivor can pursue civil justice) are limited and restrictive, not allowing any opportunity for survivor redress in the courts.  Laws in Illinois must change to rectify this injustice just as they have in California and most recently, Maryland.
If you or a loved one were abused by a Catholic priest in Illinois, please contact me for a free confidential evaluation of your case.  I have been helping abuse survivors for more than two decades in every state in the country and would be pleased to assist you in your quest for justice.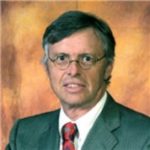 Admitted to practice law in all federal multidistrict litigation courts, the California State Bar and the Florida Bar. His philosophy is to provide aggressive, quality representations and seek fair compensation for individuals and their families who have suffered injury, death, or sexual abuse.