In what the media is describing as the largest Catholic Church sex abuse settlement for an individual, the Diocese of Brooklyn has come to terms with four boys who were sexually abused by a lay teacher for $27.5 million.
Angelo Serrano, who worked at St. Lucy-St. Patrick Catholic Church in Clinton Hill from 2003 to 2009 abused the boys on church grounds as well as his apartment.  In spite of Serrano's employment at the church, there are no records to substantiate his employment.
During his six years at the church Serrano was involved in catechism classes, volunteered at a summer camp and lived in a former church schoolhouse next door that had been converted into apartments. He identified himself to parishioners as the director of religious education. Speakers from the church pulpit often referred families to Serrano for help arranging a baptism or confirmation.
He had free access to children-some as young as 2nd graders.  A judge noted that there were red flags about Serrano but they were ignored.
A Brooklyn Supreme Court judge wrote that two priests at the small, now-shuttered church, Rev. Frank Shannon and Rev. Stephen Lynch, had ignored glaring red flags about Serrano's depravity.
"Lynch and Shannon had knowledge that for years Serrano often had several boys … sleep over at his apartment," Justice Loren Baily-Schiffman wrote.
"The record in this case at bar is replete with evidence of Serrano's inappropriate behavior with sexual implications that continued for years even after he was told to stop."
Lynch also testified that he saw Serrano kiss an 8- or 9-year-old boy on the lips, the judge wrote.
A church secretary, Beatrice Ponnelle, said she frequently told Serrano not to let boys sit on his lap, to no avail. He was often left alone with boys in a church office.
It's somewhat ironic that the Diocese with a tough reputation in handling abuse cases settled for a historic sum.  Historically, the Diocese of Brooklyn has refused to consider assisting victims.  The restrictive NY statute of limitations has protected the secrets and assets of the Diocese of Brooklyn.  Not this time.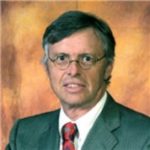 Admitted to practice law in all federal multidistrict litigation courts, the California State Bar and the Florida Bar. His philosophy is to provide aggressive, quality representations and seek fair compensation for individuals and their families who have suffered injury, death, or sexual abuse.