Parkinson's disease is seen by scientists and neurologists as the fastest growing neurological disorder in the world. Over 8 million people worldwide suffer from this incurable neurodegenerative disorder and the number is growing. According to the World Health Organization, the number of people suffering from Parkinson's has more than doubled in the last 25 years. In 2019 Parkinson's disease caused 329,000 deaths, an increase of more than 100% since 2000. Paraquat was first manufactured and sold by ICI in early 1962 under the trade name Gramoxone.
While multiple toxins have been linked to the disease, the popular weed killer paraquat has been prominently linked to an increase in Parkinson's among agricultural workers and groundskeepers. Scientists have long known that paraquat, is acutely toxic. Because of that toxicity paraquat has been banned or phased out around the globe – in the European Union, Brazil and China. However, in the United States paraquat is more popular than ever and over 10 million pounds are being added to our ecosystems annually and in October 2020, the EPA again reapproved paraquat for restricted use in the United States.
Agricultural workers are the most vulnerable to paraquat toxicity. A recent agricultural health study of American farmers conducted by multiple U.S. government agencies, said it found that "exposure to agricultural pesticides may increase a person's risk of developing Parkinson's disease." In September The Farmworker Association of Florida and others petitioned the 9th U.S. Circuit Court of Appeals to review the EPA's interim registration decision approving continued use of Paraquat, alleging it puts farmworkers at increased risk of developing Parkinson's disease.
Data from the 2011 Agricultural Health Study, indicated that the use of paraquat is positively correlated with mitochondrial dysfunction and oxidative stress, which led to an increase in Parkinson's disease among the surveyed group. Other scientists studying Parkinson's say research shows genetics play only a small role in causation, and that environmental exposures are responsible for the majority of cases, which prominently include paraquat.
In the United States the amount of paraquat used more than tripled between 1992 and 2018. This dangerous herbicide is currently estimated to be used on approximately 15 million acres of US farmland. As the use of Paraquat has increased concerns have been amplified about the possible ties between paraquat and Parkinson's disease. Globally, occurrences of Parkinson's more than doubled from 1990 to 2015. In the United States approximately 60,000 Americans are diagnosed each year with Parkinson's. Even more concerning, the death rate from Parkinson's has climbed more than 60% in America over the past two decades.
Lawsuits  have been filed by agricultural workers claiming that the use of the herbicide Paraquat led to their Parkinson's disease. Plaintiffs in these suits claim that they developed Parkinson's disease after years of exposure to this dangerous herbicide and have filed to recover medical expenses, lost wages, and other damages in the form of Paraquat settlements or verdicts. The wide use of Paraquat in the agricultural sector leads us to believe that there are thousands more potential claimants.
Do You Have Grounds for Filing a Paraquat Lawsuit?
The lawyers at Saunders & Walker P.A. file individual lawsuits for those negatively affected by defective products. If you or a loved one have been diagnosed with Parkinson's disease as a result of paraquat exposure, you may have grounds for filing a personal injury case against the manufacturer of the pesticide.
Fill out this form to contact Joe Saunders for a free evaluation, or call 1-888-301-4312.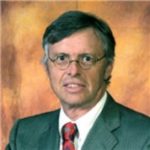 Admitted to practice law in all federal multidistrict litigation courts, the California State Bar and the Florida Bar. His philosophy is to provide aggressive, quality representations and seek fair compensation for individuals and their families who have suffered injury, death, or sexual abuse.