The Georgia Supreme Court has reversed the trial court and appellate court's ruling that decided a priest abuse survivors claims of sexual abuse were barred by the Georgia statute of limitations.  However, the Supreme Court has reversed that ruling allowing the courageous survivor to move forward in court with his abuse lawsuit.
"However, in today's opinion, the Supreme Court determined that Doe's knowledge that he had claims against Father Edwards for sexual abuse did not necessarily imply that he had any information that the Church had wronged him," a Supreme Court briefing on the decision said.
Justice Verda Colvin found the claims against Edwards and the church were distinct, and that Doe could pursue his case against the latter.
The suit was filed in 2018, a short time after Archbishop of Atlanta Wilton Gregory first acknowledged sexual abuse of children by members of the church. The alleged victim, identified as "Philip Doe," said the church had systematically covered up abuse by its own priests.
Doe charged Edwards, who died in 1997, took groups of boys to a house on Lake Allatoona, where he charged he was molested about eight to 10 times from at least 1976 through 1978. Doe was about 12 to 15 years old at the time.
The Supreme Court's ruling in part notes, "Although  the  trial  court  correctly  determined  that  Doe's  claim  seeking  to  hold  the  Church  vicariously  liable  under  the  doctrine  of  respondeat  superior  was  time-barred, the court erred in concluding at the motion-to-dismiss stage  that  Doe  could  not  introduce  evidence  of  fraud  within  the  framework of his complaint sufficient under OCGA § 9-3-96 to toll the  limitation  period  as  to  his  claims  of  negligent  training  and  supervision, negligent  retention, negligent failure  to  warn  and  provide adequate security, breach of fiduciary duty, and fraudulent misrepresentation and concealment. . . Doe  alleged  that,  before  Father  Edwards  abused  him,  the  Church  knew  that  Father  Edwards  and  other  priests  belonging  to  Archdioceses across  the  country  had  a  history  of  sexually  abusing  children.  Nevertheless, according to Doe, the Church engaged in a "systematic  cover-up  effort"  to  conceal  the  danger  that  the  priests  posed to minor parishioners like Doe, even as they encouraged Doe and other minor parishioners to serve as altar boys under the care and supervision of such priests. According  to  Doe,  however,  he  "had  no  knowledge that [the Church] knew that Edwards had been accused of  molesting  children"  until  November  6,  2018,  when  the  Church  'formally acknowledged th[e] culture of sexual abuse by its priests" by releasing a list of priests 'credibly accused of sexual abuse of a minor.'  This list included Father Edwards, who had died in 1997, and  showed  that,  in  the  14  years  preceding  his  transfer  to  Saint  Joseph's,  Father  Edwards  had  served  at  nine  different  Catholic churches and taken a year-long leave of absence."
This is a huge victory for abuse survivors in Georgia and recognizes that Church leaders were at a minimum, complicit in the ongoing abuse of children and cover-up and protection of those priests who abused them.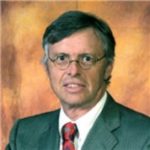 Admitted to practice law in all federal multidistrict litigation courts, the California State Bar and the Florida Bar. His philosophy is to provide aggressive, quality representations and seek fair compensation for individuals and their families who have suffered injury, death, or sexual abuse.