Georgia has become the latest state to open a formal investigation into the Catholic Church's priest sex abuse scandal in the state.  The state does not have a large Catholic population within the Archdiocese of Atlanta and the Diocese of Savannah.
However, the newly-minted archbishop of Washington DC is the former Archbishop of Atlanta, Wilton Gregory.  Gregory's predecessor in Washington was forced to retire after the scathing Pennsylvania Grand Jury Report concerning his tenure as Bishop of Pittsburgh.
Georgia's attorney general Tuesday has followed more than a dozen state prosecutors by reportedly opening a probe into sex abuse claims against the Catholic Church – this time in a region whose leader heads in a few weeks to take over the scandal-ridden Archdiocese of Washington.
The Atlanta Journal-Constitution and Channel 2 Action News in Atlanta reported that Attorney General Chris Carr and others have been working on the case since summer, and the investigation itself is just starting, the outlets reported.
It wasn't clear what specific evidence or cases, if any, led Carr to open the probe into the Atlanta and Savannah dioceses. Some of the states that recently began investigating the church said they assumed the problems and cover-ups named in Pennsylvania exist everywhere, and that they mostly want to hear from victims to be sure crimes committed are punished.
Carr told the Atlanta media that the investigation will be handled by Georgia's Prosecuting Attorneys' Council. If any prosecutions come out of the investigation, the Atlanta Journal-Constitution reported, they'll be handled on a local level, he said.
Carr, a Catholic himself, has heard the distrust and anger of Georgia's Catholic community and decided it's time to respond.
The Archdiocese of Atlanta has had 14 priests accused of sexual abuse, according to BishopAccountability.org   The list released in November 2018 by the Archdiocese includes 15 priests.
Gregory was president of the U.S. Conference of Catholic Bishops in the early 2000s when the abuse crisis exploded. He presided over the supposed zero-tolerance policy enacted at that period, but is also held responsible for the bishops making oversight applicable only to priests – not bishops.
Gregory in the early 1990s led the diocese of Belleville, Illinois, which removed about 10 percent of its priests due to abuse accusations.
But experts say 2019 is not the 1990s nor the early 2000s and Catholics are demanding real transparency and accountability.
Among the states that have opened investigations since the Pennsylvania grand jury report was released are: New York, Illinois, Michigan, Missouri, Florida and Delaware.
The AG's investigation may prove an embarrassment for Gregory who has relied on his reputation as a transparent leader who didn't tolerate abusive priests in his ranks.  Gregory is scheduled to be installed as the next archbishop of Washington on May 21, 2019.
Washington has problems of its own given Cardinal Wuerl's retirement under a cloud of disgrace and dishonesty as well as Cardinal McCarrick's own abuse of children and seminarians dating back to when he was a priest in the Archdiocese of New York.
Our law firm has been representing survivors of childhood sex abuse for two decades. Calls to us are strictly confidential and case evaluation is free. If we agree to represent you we work on a contingent percentage fee.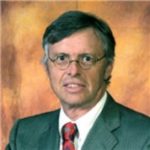 Admitted to practice law in all federal multidistrict litigation courts, the California State Bar and the Florida Bar. His philosophy is to provide aggressive, quality representations and seek fair compensation for individuals and their families who have suffered injury, death, or sexual abuse.