This past Thursday three sexual abuse lawsuits were filed against the Diocese of Portland in Maine.  These are the first lawsuits filed that are a direct result of Democratic Gov. Janet Mills signed a law last year that allowed victims to bring civil lawsuits about older abuse cases. Abuse survivors previously could not bring lawsuits if they experienced the abuse prior to the late 1980s.
Retroactivity concerning abuse lawsuits is vitally important given that most abuse survivors are not capable of seeking justice for decades after the abuse occurred, if ever.  The fact that Maine has now recognized this fact will allow those who were sexually abused in Maine to seek justice in the civil courts.  Thanks to Governor Mills and the Maine Legislature, Maine has no civil statute of limitations (SOL) for child sex abuse claims. A permanent revival window is now in effect and all previously expired claims against any defendant for child sex abuse can be filed at any time.
Maine eliminated its statute of limitations for the lawsuits in 2000, but the policy was not retroactive. That changed with last year. The bill that changed the law stated that damages "may be awarded against an entity that employed, supervised or had responsibility for the person who committed or allegedly committed the sexual act only if there is a finding of negligence on the part of the entity."
The diocese unsuccessfully fought against the law change last year. Bruce Gerrity, an attorney for the diocese, testified at that time that the law change could burden a court system that he said already provides "wide access for civil claims based on sexual acts towards minors."
According to Bishop Accountability, 51 priests have been credibly accused in the Diocese of Portland, Maine.  There has also been a state attorney general's investigation into the present situation and how diocesan officials have handled abuse.
Some of the most notorious priest abuse cases have originated in the New England states.  Now that the Diocese of Portland is no longer able to shield itself behind antiquated civil laws, we will most likely see more courageous survivors come forward seeking justice.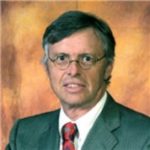 Admitted to practice law in all federal multidistrict litigation courts, the California State Bar and the Florida Bar. His philosophy is to provide aggressive, quality representations and seek fair compensation for individuals and their families who have suffered injury, death, or sexual abuse.