A federal bankruptcy judge in Louisiana has set March 1, 2021 as the final day claims may be submitted to the bankruptcy court.  Since most of the claims to made will come from survivors of clergy sexual abuse, news of the deadline is spreading rapidly.
The bar date or final day to submit a claim comes ten months after the Archdiocese declared its intentions to file for bankruptcy.  The decision about the date was contentious and acrimonious.  Lawyers for the Archdiocese wanted a much sooner bar date while lawyer for survivors of priest abuse argued for a March 31, 2021 deadline.  As a compromise, the judge chose March 1, 2021.
New Orleans' Archbishop Gregory Aymond has come under fire for his handling of the abuse crisis, especially after a local television station aired its documentary "Losing Faith" highlighting the fact that the Archbishop had withheld the names of 60 priests known to have abused children.
The reporting discrepancies coupled with Louisiana's restrictive statute of limitations has frustrated sexual abuse survivors and their advocates for decades.  The Archdiocesan bankruptcy filing has only served to exacerbate the tension.  As the bankruptcy proceedings continue, new reports of abuse have surfaced, including reports of abuse that occurred just a few years ago.
According to one local media outlet, "On Oct. 1, the archdiocese announced the removal from ministry of Father Pat Wattingy, who on that day self-reported sexually abusing a minor in 2013. The archdiocese said the priest admitted the abuse after undergoing psychological treatment and going on a spiritual retreat this summer, the New Orleans CBS affiliate WWL-TV reports.
The St. Tammany Parish Sheriff's Office investigated and then issued a warrant for the priest's arrest on four counts of molestation of a juvenile, alleged to have taken place between December 2013 and December 2015. He was arrested as a fugitive at his home in West Point, Georgia on Oct. 22 and extradited to Louisiana.
'Mr. Wattigny stated that he knew he had warrants in Louisiana but that he did not know that we would catch him,' said the West Point Police Department's incident report on the arrest.
The priest faces additional controversy concerning allegations that he sent inappropriate text messages to a minor at a Catholic high school where he was recently chaplain."
This news was accompanied by another incident that roiled the Archdiocese and demonstrated that the controversy is not something relegated to the past.
In Pearl River on September 30, 2020,  37-year-old priest Father Travis Clark, recently the pastor of Sts. Peter and Paul Parish, has been charged with obscenity after he was discovered filming himself in sex acts with two women on the altar of the parish church.
A local resident told police they noticed the lights were on in the church and looked through the windows, discovering the three people. One of the women is reported to be a self-avowed satanist. Archbishop Aymond has since performed a penitential rite required for continued use of the church for sacramental purposes.
Both Clark and Wattigny have been asked to "seek laicization immediately," McDonald told CNA. If the priests do not request to be laicized by the Vatican, each could be laicized as the result of a formal canonical trial.
If you or a loved one were sexually abused by a Catholic priest, please feel free to contact me for a free, confidential evaluation.  I have been advocating for sexual abuse survivors nationwide for two decades and understand how difficult it is to come forward and tell your story.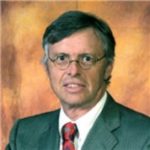 Admitted to practice law in all federal multidistrict litigation courts, the California State Bar and the Florida Bar. His philosophy is to provide aggressive, quality representations and seek fair compensation for individuals and their families who have suffered injury, death, or sexual abuse.