Since the Los Angeles Times reported in May that the University of Southern California had let George Tyndall – a former gynecologist at the school's student health clinic – continue to treat students despite complaints about his behavior, hundreds of women came forward to report misconduct. Students and former students have since filed lawsuits claiming Tyndall sexually abused them and USC did nothing to act on their complaints.
The reports of Tyndall's abuse and the growing number of lawsuits have resulted in The U.S. Department of Education's Office for Civil Rights announcing they have begun an investigation into USC's handling of the sexual abuse reports against Tyndall, and why earlier reports of abuse committed by the gynecologist – some as early as 1990 – were never reported to the Office for Civil Rights.
U.S. Secretary of Education Betsy DeVos voiced her concern saying  "Every student on every campus should have a safe learning environment and I expect all education institutions under the department's jurisdiction to take seriously their responsibilities under Title IX." She then called on USC to cooperate fully and completely with the federal investigation. This is a clear sign of how serious the allegations of Sexual Abuse committed by George Tyndall are being taken. According to the Los Angeles Police Department, Tyndall was allowed to operate for nearly 30 years at USC and the LAPD estimates he may have seen 10,000 patients or more in that time.
At Saunders & Walker we have a long history representing victims of sexual assault and realize how difficult it may for victims to come forward. George Tyndall victimized and sexually abused young women at the University of Southern California for almost three decades while they knowingly allowed this predator to continue practicing.
If you were a patient of Doctor Tyndall and believe he sexually assaulted you, you are not alone. Please contact Saunders & Walker us to discuss your legal options. All legal discussions will be strictly confidential and your identity will be protected.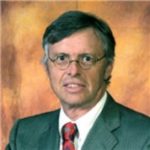 Admitted to practice law in all federal multidistrict litigation courts, the California State Bar and the Florida Bar. His philosophy is to provide aggressive, quality representations and seek fair compensation for individuals and their families who have suffered injury, death, or sexual abuse.