It was recently revealed that the FBI has opened an investigation into sex abuse in the Roman Catholic Church in New Orleans going back decades, on the grounds that the accused men could have violated a federal anti-sex trafficking law by crossing state lines. This investigation could provide another means for abuse victims to make their case against their abusers, and possibly file sex abuse lawsuits against Catholic dioceses and other organizations.
According to an AP report, this year more than a dozen alleged abuse victims have been interviewed as part of the probe to help the FBI determine if the Mann Act – a more than century-old anti-sex trafficking law that prohibits taking anyone across state lines for illicit sex – applies in this case. Some of the cases under review allege abuse by clergy while on trips to camps in Mississippi and amusement parks in Texas and Florida. Some of the claims are decades old but Mann Act violations have no statute of limitations.
Last year lawmakers unanimously approved the current bill that removes deadlines for child sex abuse victims to pursue damages in civil court. The bill has also created a three-year window where all unresolved child molestation claims — no matter how old — may be pursued in civil courts across the state. The only seeming exception was the diocese of New Orleans, which was insulated from most future sex abuse lawsuits after it filed for Chapter 11 bankruptcy in May 2020. In spite of the bankruptcy, the FBI probe could deepen the legal peril for the diocese of New Orleans, According to the Washington Post, federal investigators are considering whether to seek access to thousands of secret church documents produced by lawsuits and shielded by a sweeping confidentiality order in the bankruptcy.  Those records are said to document years of abuse claims, interviews with accused clergy and a pattern of church leaders transferring problem priests without reporting their crimes to law enforcement.
Since the lookback window was opened, sex abuse victims across the state have brought lawsuits against the Catholic Church. In six dioceses –  Alexandria, Shreveport, Houma-Thibodaux, Baton Rouge, Lafayette, and Lake Charles new victims have come forward emboldened by the new legislation.  Our law firm recently filed a lawsuit against the Diocese of Lafayette for a survivor of sex abuse by a priest.
The new Federal investigation may open up new paths to justice for victims of clergy sexual abuse in the diocese of New Orleans that didn't exist previously because of the bankruptcy filing.
By opening the lookback window the state of Louisiana has given victims of sexual abuse by clergy the opportunity to finally file lawsuits and seek justice that had previously been denied. Statutes of limitation have often been the biggest roadblocks for victims of sexual abuse by clergy seeking justice. Most childhood victims of sexual abuse suffer trauma that causes them to delay disclosure of their abuse until they are older. Statutes of limitation effectively prevented many of these victims from obtaining justice and from naming their perpetrators publicly for fear of retaliation.
At Saunders & walker we have long advocated for statutes of limitations to be lengthened or lifted all together in cases of child sex abuse. This current lookback in Louisiana window may be the best opportunity to finally bring your abuser to justice. If you have been the victim of sexual abuse in Louisiana, Saunders & Walker can help, If a trusted adult, such as a priest or Scout leader sexually abused you, or anybody you know in Louisiana, please contact Saunders & Walker at 1-800-748-7115 to discuss your legal options. All conversations will be kept strictly confidential.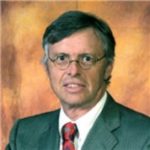 Admitted to practice law in all federal multidistrict litigation courts, the California State Bar and the Florida Bar. His philosophy is to provide aggressive, quality representations and seek fair compensation for individuals and their families who have suffered injury, death, or sexual abuse.