Bayer Pharmaceutical Company announced today that it will stop selling its Essure birth control device in the United States. Bayer cited a decline in U.S. sales and continues to claim that the device is safe. However, there are hundreds of pending lawsuits pending in a coordinated proceeding in Alameda, California that have been brought by women who suffered serious health complications from the device.
The Essure device has two flexible coils made of nickel and titanium that are inserted in a ten minute procedure to cause sterilization. Scar tissue is supposed to form around the device to create a barrier to fertilization of the eggs. Essure was approved by the FDA in 2002.
In the last few years women injured by the device waged a Facebook and social media campaign against Essure to warn other women of the danger. The FDA has increased the warnings about the health risks of the device several times but has continued to allow it to be sold.
I would estimate that about 500,00 of the devices have been implanted in the U.S. Our law firm is still accepting these cases for filing.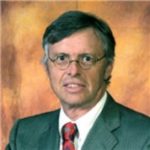 Admitted to both the California State Bar and the Florida State Bar, Joseph Saunders has also practiced in the United States District Court and the United States Court of Appeals. His philosophy is to provide aggressive, quality representation and seek fair compensation for individuals and their families who have suffered injury or death at the hands of insurance companies, large corporations, medical providers or governmental entities.