Five years ago, such a thing would have been unimaginable.  I have been an abuse survivor advocate and attorney for the past twenty years and the rapid change in state laws and the public's perception of childhood sexual abuse has forced the Catholic Church to offer compensation funds in all the dioceses of New York, some in Pennsylvania and California in order to stave off civil lawsuits.
New York was the first state this year to provide a "look back" window for a period of one year which ends August 15, 2020.  The "look back" provision of the Child Victims Act allows all survivors to file a lawsuit against the offending institution such as the Catholic Church in spite of the statute of limitations.  On December 1, 2019, New Jersey opened a "look back" period of two years while California will offer a three year "look back" beginning in January 2020.  Vermont completely abolished the statute of limitations for childhood abuse cases.
In total, eight states have opened "look back" windows, which allow adult victims of sex abuse to come forward with allegations from their childhoods, even if they have passed the statute of limitations. Seven more states have significantly relaxed their statutes of limitations, allowing victims to come forward much later in life than previous laws had allowed.
The other states that have opened up look back windows are Arizona, Montana, Hawaii, Vermont, and North Carolina, along with the District of Columbia. Most states have temporary look back windows, though Vermont's window will never expire, allowing anyone to come forward with an allegation of childhood sexual abuse at any time.
California's three-year "look back" window provides triple the amount in damages if it can be proven there was an attempt on the part of the Church to cover up the abuse. Once the window has closed, victims will be able to come forward with childhood abuse cases up until the age of 40, instead of the previous limit of 26 years of age.
These are seismic changes in the law thanks in large part to those who have advocated for survivors for decades as well as the continued malfeasance of institutions like the Catholic Church and the Boy Scouts of America.
The question remains will these institutions change?  Having been forced to their knees, are they capable of making the kinds of institutional changes required of them?  Time will tell.  The Diocese of Buffalo is a microcosm of the problem in this country.  Bishop Richard Malone learned the hard way that change may not be in his control any longer.  Unwanted change is thrust upon the church and its leaders by outside forces in spite of stubborn persistence to remain in power and control.  Bishops can no longer force people to obey them because of their office.  Their behavior has damaged their credibility and eroded their base of power.  Malone is a cautionary tale for other bishops who still think they can act with impunity and survive.  The times are indeed changing.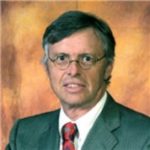 Admitted to practice law in all federal multidistrict litigation courts, the California State Bar and the Florida Bar. His philosophy is to provide aggressive, quality representations and seek fair compensation for individuals and their families who have suffered injury, death, or sexual abuse.