The Diocese of Rochester has formally submitted its request to a bankruptcy judge for approval of its $35 million plan to resolve sexual abuse claims in bankruptcy court.
In a statement issued Friday afternoon, the diocese said the proposed agreement was with Lloyd's of London and Interstate Fire and Casualty, who are among the major insurers involved in its bankruptcy case.
A hearing has been scheduled for July 9 with U.S. Bankruptcy Judge Paul R. Warren.
The Diocese of Rochester filed for federal bankruptcy protection in September 2019 and there are currently around 475 claims pending in the court.
Rochester was the 20th American Catholic diocese to follow this path, all of them driven there largely by litigation over sexual abuse. Seven other dioceses have filed for Chapter 11 protection since Rochester, including the dioceses in Buffalo, Syracuse and Rockville Centre.
However, a group of abuse survivors in Rochester have requested that their cases be heard in state court.  In court papers, attorneys for 20 of the abuse survivors said the sides had reached an impasse during what it described as "months of halting mediations."
"The Diocese and its insurers have failed to offer reasonable compensation to Sexual Abuse Claimants through mediation," they argue in court papers.
Bankruptcy proceedings favor the institution seeking bankruptcy protection rather than those who've suffered as a result of the actions of the Diocese.  The church continues to do business without interruption and maintains their secrets as well as all their documents intact without having to expose them to the public.  The Diocese of Rochester, in particular, has a long history of covering up for abusive priests and not cooperating with the public and survivors about those priests who abused them.  A federal judge recently blocked an effort by the Rochester Diocese to shield the identity of priests accused of sexual abuse during its bankruptcy proceedings.
Survivors of sexual abuse deserve to pursue justice in an unfettered, equitable fashion.  They deserve the opportunity to be heard and hold their abusers and the institutions that covered for them accountable in a court of law. For more information click below.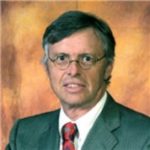 Admitted to practice law in all federal multidistrict litigation courts, the California State Bar and the Florida Bar. His philosophy is to provide aggressive, quality representations and seek fair compensation for individuals and their families who have suffered injury, death, or sexual abuse.