The Diocese of Camden and a bankruptcy creditors committee has come to an agreement to settle pending sexual abuse cases in bankruptcy court for $187.5 million.  The approximately 320 abuse survivors were forced into federal bankruptcy court after the Diocese of Camden declared bankruptcy in October 2020.
The Camden diocese filed for bankruptcy under Chapter 11 of federal bankruptcy law. Generally, this move allows organizations to continue operating and making money, even as they reorganize, negotiate with insurance providers and set up a trust to dole out payments to future claimants.
The settlement will be funded over four years, and victims each will get their disbursements from an allocator.  The settlement could be one of the largest ever in the United States involving a Catholic diocese and will allow the plaintiffs to sue insurance companies related to the diocese, as well as schools and parishes, according to The New York Times.
Official settlement is still at least a few weeks away.  The parties are seeking court approval by early June, after bankruptcy lawyers draft official language and submit it the survivors for their assent.
The settlement will include new child protection measures that are still being finalized, as well as a requirement that the diocese publicly disclose the history of abuse. The allegations date back to the 1950s through the 1990s. Many of the priests have since died.  Approximately 56 priests and one deacon have been accused of the sexual abuse of minors.
For the past decade, there has been mounting pressure for the Catholic dioceses in New Jersey to provide transparency in the ongoing sex abuse scandal.  In 2018, New Jersey Attorney General Gurbir Grewal launched an investigation into the New Jersey Catholic Churches, including each diocese and one archdiocese.
The investigation included whether church officials are honoring a 16-year old agreement to immediately report abuse allegations to county prosecutors.
The AG investigation coupled with the New Jersey law change a few years ago led to a number of lawsuits against the Diocese of Camden.   Once the lawsuits hit, the Diocese of Camden chose to file for federal bankruptcy protection.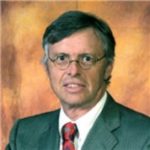 Admitted to practice law in all federal multidistrict litigation courts, the California State Bar and the Florida Bar. His philosophy is to provide aggressive, quality representations and seek fair compensation for individuals and their families who have suffered injury, death, or sexual abuse.