The Diocese of Bridgeport has issued a comprehensive report compiled by a third party law firm in Connecticut.  The Report was at the behest of current Bridgeport Bishop Frank J.  Caggiano.  According to the Report, "In October 2018 the Most Reverend Frank J. Caggiano, Bishop of the Roman Catholic Diocese of  Bridgeport,  retained  Judge  Robert  L.  Holzberg  (Ret.)  and  the  law  firm  of Pullman and Comley, LLC to conduct a comprehensive investigation into the history of clergy sexual abuse of minors and the diocese's response to that abuse from the founding of the diocese in 1953 to the present."
The Report is 250 pages in length and covers the extent to which each Bridgeport bishop played a role in the sexual abuse history of the Diocese.  The most recent bishops-Archbishop Lori and current Bishop Caggiano, are portrayed as transparent and honest leaders while their predecessors are excoriated for their actions and the failure to supervise abusive priests.
According to the Report, "The existence of sexual abuse by certain priests of this diocese, particularly abuse of children, was known to the diocesan leadership at least as early as 1953. 281individuals  have  been  identified  as  having  been  abused  during  the  diocese's approximately 66-year history, nearly all when they were minors, by 71 priests."
Perhaps the bishop who comes across in the most negative light is the now deceased Cardinal Archbishop of New York, Edward Egan.  Egan ran the diocese of Bridgeport from 1988 until 2000 when he was transferred to the Archdiocese of New York.
An excerpt of the Report demonstrates the blunt conclusions concerning some of the former bishops.
"Until  1990,  Bishops  Curtis  and  Egan  failed  even  to  acknowledge,  let  alone comply  with,  their  legal  obligations  arising  from  the  1971  state  law  mandating that priests report allegations of child sexual abuse to either law enforcement or the Department of Children and Families.  Bishop  Walter  Curtis  failed  to  discharge  his  duties  as  bishop  and  abdicated  his responsibility to protect the safety of young parishioners when incidents of sexual abuse were brought to his attention. He reassigned a number of abusive priests to other sites, where they  could  perpetrate  more  abuse.  He failed to  disclose  to pastors or the congregations the reasons for reassignments, and he refused to meet with  victims.  He  recklessly  accepted  for  transfer  into  the  diocese  at  least  one priest   with   a   known   history  of   psychiatric   illness,   alcoholism,   and   sexual misconduct, and another priest who had been dismissed from seminary; both were eventually removed from the priesthood because of their sexual misconduct. He failed to report allegations of abuse to law enforcement authorities and failed to comply with Connecticut's mandated reporter law. There is no evidence that he undertook any affirmative efforts to assist victims of abuse. Bishop   Egan's   response   was   profoundly   unsympathetic,   inadequate,   and inflammatory.  He  openly  acknowledged  to  his  staff,  and  signaled  to  the  public through his behavior, that he believed his principal responsibility was to preserve the assets and reputation of the diocese rather than to work for the well-being of survivors and secure justice for them. His indifference, if not outright hostility, to the suffering of victims resulted in a host of operational failures, including, most gravely,  the  reassignment  of  known  abusive  priests  to  locations  and  duties  in which their abusive behavior continued. He deliberately concealed the reasons for those reassignments,  failed to take seriously "red  flags"  of  abuse,  placed  undue reliance  on  psychological  evaluations,  rather  than  personnel  action,  to  prevent abuse, and showed more  interest in whether offending priests were homosexual than in their abusive behavior. He also followed a scorched-earth litigation policy that re-victimized survivor plaintiffs, dissipated valuable diocesan assets in bad-faith procedural maneuvers, and alienated large segments of the laity, the clergy, and the wider public."
In contrast, now Archbishop Lori and Caggiano are portrayed in a much better light.  Given the current state of the Catholic Church, one may look at this portrayal with some incredulity.  The Diocese of Bridgeport has had a reputation as being unsympathetic to survivors of sexual abuse and a report does not change that fact.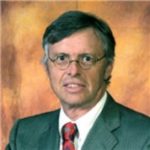 Admitted to practice law in all federal multidistrict litigation courts, the California State Bar and the Florida Bar. His philosophy is to provide aggressive, quality representations and seek fair compensation for individuals and their families who have suffered injury, death, or sexual abuse.