Under a new California law, the children of a deceased man who said he was molested as a child by a priest have sued the Roman Catholic church.
Lawyers representing the children of the late Jim Bartko filed the lawsuit last week in Alameda County Superior Court against the Oakland Diocese for allegedly failing to prevent abuse by the former Rev. Stephen Kiesle that occurred between 1972 and 1975 at St. Joseph's Parish in Pinole, northeast of San Francisco.
Jim Bartko, a longtime University of Oregon athletic department administrator, sued the church in 2020, but the case was dismissed when he died a few days later. Bartko's lawsuit had been filed during a three-year window allowing sex abuse cases to be brought long after the deadline to bring such claims had expired.
Previously, survivors of plaintiffs who died in California were limited to seeking damages only for economic losses such as wages or medical bills California did not allow descendants to seek damages  for their loved ones' so-called pain and suffering or disfigurement. But under the new law –  California Senate Bill 447 – a provision had been created that allowed Bartko's children to carry forward their father's claims for the emotional and psychological toll the abuse took on his life.
The Catholic Church has long used statutes of limitation to avoid prosecution. The church attempted to "run out the clock" while it
systematically and intentionally covered up child sexual abuse by priests. The church shamed victims into not reporting the abuse. They coerced police into not investigating. They stalled and stonewalled investigations. They shielded pedophile priests from prosecution and allowed them to continue abusing children. The Catholic Church turned a blind eye while children were being raped by the very men ordained to protect them.
Bartko eventually revealed that Kiesle had molested him and his best friend during sleepovers at the church rectory when he was a boy. He had kept his abuse secret for more than four decades weighed down by sleeplessness and anxiety. While sober when he died, his cause of death was cirrhosis of the liver brought on by previous excessive drinking, which had begun as a child when the priest gave him communion wine before he was molested.
It wasn't until 2020 that Bartko, under California's new "lookback window" had been able to announce his lawsuit. At the news conference he was joined at one point by the childhood friend who had been abused alongside him. Bartko's death two weeks later would have previously ended the lawsuit, but the provisions in the new bill allowed his children to take the suit forward, and to finally hold the Catholic Church to account.
With over 10 million Catholics in California, more than any other state, this lookback window is of critical importance. The church can no longer hide behind statutes of limitation or the deaths of the victims who were abused by its priests. These victims may now come forward and seek the justice so long overdue them.
For those who have been victimized by clergy in California, the scandal of abuse never ends. Now you have the opportunity to seek closure. If a priest or another member of a church has sexually abused you, a deceased member of your family, or anybody you know, please contact Saunders & Walker at 1-800-748-7115 to discuss your legal options. All conversations will be kept strictly confidential.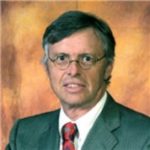 Admitted to practice law in all federal multidistrict litigation courts, the California State Bar and the Florida Bar. His philosophy is to provide aggressive, quality representations and seek fair compensation for individuals and their families who have suffered injury, death, or sexual abuse.