If you were sexually molested as a minor in the Boy Scouts, you may qualify for compensation under the Chapter 11 bankruptcy filed by Boy Scouts of America. But you have less than a month to file your claim. To discuss your legal options contact Saunders & Walker at 1-800-748-7115 to discuss your claim.
This past February, faced with an onslaught of sexual abuse cases, the Boy Scouts of America sought bankruptcy protection. The bankruptcy court established a deadline of November 16, 2020 for filing claims. Only those claims submitted by that "bar date" of Nov. 16 will be eligible for funds from an anticipated victims compensation trust. At the time of the bankruptcy filing, the Scouts' national organization had assets in excess of $1 billion, with billions more in real estate and other assets held separately by local Scouting councils.
According to a statement released by the Boy Scouts, "The BSA is committed to fulfilling our social and moral responsibility to equitably compensate victims who suffered abuse during their time in Scouting while also ensuring that we carry out our mission to serve youth, families and local communities for years to come."
An expert hired to review of the files identified 7,819 men suspected or implicated in the abuse of more than 12,000 scouts nationwide. Most names were never made public and that number is believed to be much larger because the records were incomplete. A previous Boy Scout policy required files of ineligible volunteers to be destroyed when they turned 75 or died.
Thousands of cases have been filed already, suggesting a far broader abuse problem in Scouting than has been previously recognized. At Saunders & Walker we expect that tens of thousands of cases will be filed by the November deadline. If you were sexually abused while in the Boy Scouts of America, you don't have to suffer in shame or silence. If you were a victim of sexual abuse, this is your opportunity hold the Boy Scouts of America accountable.
If you were abused as a member of any organization affiliated with a member of the Boy Scouts of America or their related organizations such as Explorers, Sea Scouts and Venturing, you now have a chance to file a claim for the harm you suffered. But all sexual abuse claims filed in connection with the Boy Scouts of America's bankruptcy proceedings must be filed by 5 p.m. EST on November 16, 2020.
At Saunders & Walker we are a nationally recognized leader in defending victims of sexual abuse. If a Scoutmaster or another member of the Boy Scouts of America and affiliated organizations has sexually abused you, or anybody you know, please contact Saunders & Walker at 1-800-748-7115 to discuss your legal options. All conversations will be kept strictly confidential.
For more information click below:
The Continuing Crisis of Sex Abuse in the Boy Scouts of America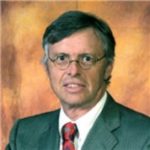 Admitted to practice law in all federal multidistrict litigation courts, the California State Bar and the Florida Bar. His philosophy is to provide aggressive, quality representations and seek fair compensation for individuals and their families who have suffered injury, death, or sexual abuse.