The federal bankruptcy court handling the Diocese of Bankruptcy chapter 11 filing has set a deadline date of September 11, 2023 as the final day one can file a claim for sexual abuse against the Diocese of Oakland.  If the date passes and you have not filed a claim, you will be forever barred from filing any claim for sexual abuse that occurred in the Diocese of Oakland.
The Diocese of Oakland filed their petition for bankruptcy protection on May 8, 2023.
While the bar date does not provide survivors much time to file a claim against the Diocese of Oakland, many survivors filed lawsuits against the Diocese of Oakland during the 3 year period in which California law allowed a "window" for older claims to be filed by survivors.  330 lawsuits have been filed against the Diocese of Oakland.  Those lawsuits are now stayed (suspended) and their claims are automatically transferred to the bankruptcy claims.  The plaintiffs in those lawsuits become the creditors in the bankruptcy proceedings against the Diocese of Oakland.
If you were abused by a priest of the Diocese of Oakland and did not file a sexual abuse lawsuit, you have precious little time to seek justice in the courts.  The time to act is right now or you may be forever barred from doing so.
I would be happy to assist you in filing your claim but you must act now.  I have been representing survivors of Catholic sexual abuse for two decades all over the United States and am familiar with the bankruptcy proceedings.  Please contact me as soon as possible if you want to file your claim with the bankruptcy court.
The filing deadline for the Diocese of Santa Rosa bankruptcy is October 20, 2023 which allows much more time for filing a claim.  While the Diocese of Santa Rosa is relatively small, the number of sexual abuse lawsuits filed against the northern California diocese is significant.
I urge you to contact me immediately if you want to file a claim against the Diocese of Oakland or the Diocese of Santa Rosa.  Obviously, the Diocese of Oakland claims are more pressing since as of this writing, you have only five days to comply with the September 11, 2023 deadline.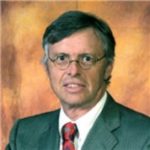 Admitted to practice law in all federal multidistrict litigation courts, the California State Bar and the Florida Bar. His philosophy is to provide aggressive, quality representations and seek fair compensation for individuals and their families who have suffered injury, death, or sexual abuse.