In Connecticut, a sexual abuse survivor has until he or she reaches his 48th birthday to bring a civil lawsuit against the abuser and the institution that protected and aided the abuser.
In 2002, Connecticut passed a law that made the statute of limitations for bringing personal injury claims for sexual assault and sexual exploitation of a minor to 30 years after the minor reaches adulthood. Essentially, in Connecticut a victim of childhood sexual abuse has until age 48 to bring a claim against his or her abuser.
For many survivors of sexual abuse, seeking civil justice remedies assists in the healing process.  If money damages are recovered, the survivor may seek lifetime counseling or pursue other avenues to help get the message out to the general public.  Perhaps most importantly, civil justice claims such as sex abuse lawsuits provide the transparency that has been lacking throughout their ordeal.  The perpetrator is named and publicly accused of wrongdoing.  If it is a Catholic priest for instance, the church must answer for its failure to protect vulnerable children from the harm the predator has wrecked on many lives.  It is a rare occurrence that a sexual predator molests only one child and if the abuser is not held accountable more children may be harmed in the future.
Connecticut has passed Erin's Law, named for Erin Merryn, a survivor of childhood sexual abuse who is now a national advocate for survivors of childhood sexual abuse. Erin's law aims to educate children on how to avoid becoming victims of child molestation. The law would implement age-appropriate education in Connecticut's schools to teach children about sexual molestation and how to avoid it. The curriculum will include such programs as "How to Tell Today," "How to Get Away" and "My Body Belongs to Me."
Since the publication of Pennsylvania's Grand Jury Report last summer, more states are adopting legislation to open statutes of limitations in order to provide sexual abuse survivors an opportunity to seek justice and redress the wrongs perpetrated upon them when they were children.  Other states like Michigan have moved aggressively to investigate the Catholic Church's cover-up and mishandling of so many priest abuse cases.  In Michigan, some of the offending priests are facing criminal charges.
Abuse advocates are continuing their fight in the Connecticut Legislature to expand the current statute of limitations for civil claims.
Duane Michael Gray, 57, told legislators he was abused by the Rev. Daniel McSheffery when he was serving as an altar boy in Guilford in the mid-1970s. McSheffery, who died in 2014 in Florida, had multiple abuse claims filed against him involving millions of dollars. Gray said he had never spoken publicly about his case.
"Because of the abuse I suffered at the hands of … McSheffery and the anger in me it caused, I made a conscious decision later in life not to have children," Gray testified. "I could not trust myself in how my anger would manifest itself. I now find myself alone — my entire family has passed on. Through all of the baggage this abuse has created, I have fought to lead a good, honorable life."
McSheffery had a long history of abusing children in the state of Connecticut and many survivors have never been allowed the opportunity to address the issue in court.
The church finally removed McSheffery from ministry and he moved to Florida in 2002. Neither the Vatican nor the archdiocese, which declined to comment on McSheffery, took more drastic action against the priest. He was not laicized, which would have removed his status as a member of the clergy, or sentenced to a life of "prayer and penance." The distinction means the church continued paying McSheffery a stipend and health benefits.
McSheffery died in Florida in 2014, but he left a devastating legacy.  Those of us who have represented McSheffery survivors know him to be one of the most cunning, deceitful, sickest, sociopathic monster ever to wear a Roman Catholic collar in Connecticut.
If you or a loved one has been abused by a Catholic priest in Connecticut, contact Attorney Joseph Saunders who has been fighting for survivors of sexual abuse for two decades.  If you have not reached your 48th birthday, you may still be able to file a lawsuit against the Catholic Church.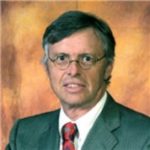 Admitted to practice law in all federal multidistrict litigation courts, the California State Bar and the Florida Bar. His philosophy is to provide aggressive, quality representations and seek fair compensation for individuals and their families who have suffered injury, death, or sexual abuse.