In February, the three Catholic dioceses of Colorado announced they would open their records and provide information about allegations of sexual abuse of children by priests that go back decades. Led by former U.S Attorney Robert Troyer, the investigation and review is examining alleged abuse of minors by clergy in the Roman Catholic Church in Colorado since 1950. The initiative also includes a reparation fund for victims to be paid for by the church, and will incorporate a full review of church policies and procedures for responding to and preventing abuse.
This Colorado inquiry is a direct response to the bombshell report released in Pennsylvania last August that found credible allegations that more than 300 priests had abused thousands of victims in the state over seven decades. After the Pennsylvania report calls from victims began to flood the office of then Colorado Attorney General Cynthia Coffman. The Colorado branch of the Survivors Network of those Abused by Priests (SNAP) organization also reached out to her office as part of its effort to spur all 50 state attorneys general to initiate investigations and reviews.
Final results of the report will be made public this fall and while the investigation does not fully involve law enforcement, a grand jury investigation, or issue subpoenas – it notably doesn't allow the church to investigate itself. If cases of sexual abuse are uncovered they will be referred to authorities for prosecution.
Denver Archbishop Samuel Aquila has stated publically that there are currently no active priests in Colorado under "active investigation," but recent cases reveal a long history of sexual abuse committed by priests in Colorado. In 2008, the Archdiocese of Denver settled 18 cases of sexual abuse by priests for $5.5 million. The cases involved abuse of young people from 1954 to 1981. Another recent report from the Jesuits U.S. Central and Southern Province released a list of priests found to have credible allegations of sexual abuse against them and included 13 priests who had once worked in Colorado. One of the priests implicated in the Pennsylvania grand jury report had served in Colorado Springs in the 1980s.
The reparation fund will offer compensation for victims with credible claims of sexual abuse, with no time limit, funded by the three Catholic dioceses of Colorado. In a written statement former Colorado Attorney General Coffman declared, "It is my sincere hope that the independent review validates survivors of sexual abuse by priests and empowers them in their ongoing recovery, . . . All survivors deserve to be believed and supported on their road to healing."
If a priest or another member of a church has sexually abused you, or anybody you know, please contact Saunders & Walker at 1-800-748-7115 to discuss your legal options. All conversations will be kept strictly confidential.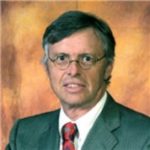 Admitted to practice law in all federal multidistrict litigation courts, the California State Bar and the Florida Bar. His philosophy is to provide aggressive, quality representations and seek fair compensation for individuals and their families who have suffered injury, death, or sexual abuse.