Cincinnati Auxiliary Bishop Joseph Binzer has resigned from his post in the Archdiocese of Cincinnati after failing to disclose a sexual abuse allegation to his superior, Archbishop Dennis Schnurr.
Archbishop Schnurr removed Bishop Binzer from his position as head of priest personnel in August, after the Catholic News Agency (CNA)  presented officials with its investigation into claims that Binzer failed to pass on reports that a priest had engaged in inappropriate behavior with teenage boys.
In August last year, Archbishop Schnurr told CNA  that "We obviously made serious mistakes in our handling of this matter, for which we are very sorry."
While Archbishop Schnurr's public comments did not address Bishop Binzer's role directly, senior sources in the archdiocese told CNA in August that Archbishop Schnurr had "gone nuclear" when he discovered the situation.
The resignation is part of Pope Francis' reform in light of the sexual abuse scandal.  Francis has called bishops to be accountable when the system fails and children are at risk.
According to media reports, Bishop Binzer was told in 2013 about allegations concerning a recently suspended priest, Fr. Geoff Drew, and failed to disclose them to Cincinnati Archbishop Dennis Schnurr and other archdiocesan officials.
While the archdiocesan victims' assistance coordinator, who reported to Bishop Binzer, was aware of the allegation, the information was not made known to the diocesan priest personnel board or Archbishop Schnurr.
In 2015, similar allegations were again made against Father Drew. The matter was forwarded to Butler County officials, who determined that the activity was not criminal. Again, Bishop Binzer reported neither the complaints nor the investigation to the archbishop or informed the priest personnel board.
Sources in the archdiocesan chancery told CNA in August that Bishop Binzer met with Father Drew twice, was assured by him that he would reform his conduct, and considered this sufficient.
Of course, what Binzer did or didn't do within the walls of the chancery is a moot point.  What should have been done is to contact law enforcement immediately.  The Catholic Church continues to act as if it can police itself when there is a mountain of evidence compiled over decades that it is incapable of doing so.
Archbishop Schnurr, who was reportedly outraged by his colleague's inaction, worked at the National Conference of Catholic Bishops (its title when he was there) for decades during the 1980's and 1990's.  He was working for the bishops at the Conference when the Doyle/Mouton/Peterson report was given to the bishops.  That report was an early warning the Catholic Church had a huge problem with the sexual abuse of children and the bishops needed to address the problem immediately or face an insurmountable crisis.  Perhaps Schnurr has had an awakening but he was working for the US bishops at a time when they were spending their time in efforts at concealing the problem from the Catholic faithful and the general public.  His current outrage at a fellow bishop for actions he condoned or enabled decades ago is not thoroughly convincing to those of us who know what was going on with the US bishops in the 1980's or 1990's.
www.Saunderslawyers.com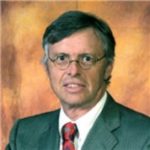 Admitted to practice law in all federal multidistrict litigation courts, the California State Bar and the Florida Bar. His philosophy is to provide aggressive, quality representations and seek fair compensation for individuals and their families who have suffered injury, death, or sexual abuse.