In California, Attorney General Xavier Becerra has recently announced an investigation into clergy sex abuse, calling for victims to come forward. This announcement comes as the first-ever Vatican Summit on sex abuse came to an end with critics still not clear what, if anything, was accomplished. Pope Francis and more than 175 bishops from around the world discussed the clergy sex abuse scandal yet offered no concrete measures to combat it. The only real news during the summit was that Cardinal George Pell, the third-ranking cleric in the Vatican, had been convicted in an Australian court of sexually assaulting two 13-year-old choirboys in the 1990s while he was archbishop of Melbourne.
George Pell is now in prison in Australia. Had he committed the same crimes in California he would be a free man, protected by the states current statute of limitations. I have long argued that statutes of limitations across the nation need to be restructured to allow for the unique circumstances that exist in cases involving clergy sexually abusing children. Many victims of pedophile priests are unable to talk about abuse or face their accusers until they are well into adulthood, putting the crime beyond the reach of the law.
Nationwide many states are now considering rescinding statutes of limitations that shield pedophile priests from prosecution. A few states have already created "lookback windows" which enable victims to file civil lawsuits against institutions such as churches and youth groups that bore some responsibility for the abuse. In 2003 California opened a one-year window that led to hundreds of civil actions and over $1 billion in payouts by the Catholic Church.
In Sacramento, Assemblywoman Lorena Gonzalez has reintroduced a bill that would create a new three-year lookback window for victims who were unable to take advantage of the one-year window in 2003. While it has been rumored that Governor Gavin Newsom is receptive to a new lookback window, he has yet to comment publically on the matter. Previously Gov. Jerry Brown, a former Jesuit seminarian, twice vetoed bills that would have extended the statute of limitations for victims to bring civil lawsuits against the church leaders who protected abusive priests.
With over 10 million Catholics in California, more than any other state, this issue is of critical importance. In Pennsylvania the recent grand jury report on sex abuse in the Catholic Church listed hundreds of accused clergy and detailing 70 years of misconduct and church response across that state. More than a thousand children were sexually abused, but most of what was learned about clergy sex abuse and cover-up in Pennsylvania concerned victims whose statutes had expired. Priests who raped children, and the church that covered it up, may never be prosecuted.
This injustice must not be repeated in California. The new bill before the Assembly creating a lookback window will give victims a chance to finally seek justice and hold the Catholic Church accountable. "Until you make it hurt, people don't change behavior," Assemblywoman Gonzalez said. The church has always been more concerned with preserving the "Brand" than protecting the victims of abuse. They can no longer hide. Let California allow and encourage victims to come forward and get the justice so long overdue them. For those who have been victimized by clergy the scandal of abuse never ends. Allow them seek closure.
If a priest or another member of a church has sexually abused you, or anybody you know, please contact Saunders & Walker at 1-800-748-7115 to discuss your legal options. All conversations will be kept strictly confidential.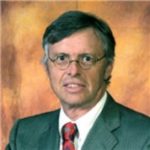 Admitted to practice law in all federal multidistrict litigation courts, the California State Bar and the Florida Bar. His philosophy is to provide aggressive, quality representations and seek fair compensation for individuals and their families who have suffered injury, death, or sexual abuse.