In 2002, Fr. Honesto Bayranta Bismonte was arrested for sexually molesting two little girls more than 50 times since.  Bismonte attempted to defend himself by claiming it was a misunderstanding caused by cultural differences. But in 2003 he pleaded guilty to misdemeanor battery and was sentenced to two years of informal probation in Los Angeles. The alleged abuse took place while Bismonte was serving at St. Joseph Catholic Church in Pomona.
Bismonte's guilty plea came while he served at Torres at St. Anthony of Padua Church in Gardena, he was subsequently removed from ministry in April 2002. Bismonte had been ordained in the Philippines in 1954 and moved to Southern California in 1981 and served at Catholic churches in Los Angeles, Gardena, and Pomona.
In 2019, a Filipina American filmmaker from Hollywood filed suit against the Archdiocese of Los Angeles, alleging that she was abused by a Filipino Catholic priest as a child.  The  34 year old filmaker claimed Fr. Bismonte, whom she knew as "Lolo Nes" or "Grandpa Nes" began sexually abusing her in 1993, when she was 8. The abuse allegedly took place at her aunt's house and continued until  she was 12.
Since that lawsuit was filed, other victims who were abused by Bismonte have also come forward. Many of these victims felt empowered to speak out because of the California Child Victims Act. Signed into law in 2019, the Child Victims Act took effect on January 1, 2020. This critical legislative Act extended the statute of limitations for California child sexual abuse survivors reaching adulthood to initiate a claim against their abusers.
The Child Victims Act expanded he maximum age at which someone can bring a claim for sexual abuse from 26 years old to 40. It importantly also opened a three-year window for those of any age to revive past claims that may have been prohibited from being filed as lawsuits because the legal time limit to bring such claims – the statute of limitations – had run out. With over 10 million Catholics in California, more than any other state, this "lookback window" is of critical importance. But abuse victims need to know that there is currently only a little over a year left in the window, it will expire on December 31, 2022.
The California Child Victims Act takes away the refuge abusive priests had under the former statute of limitations. For those who have been victimized by clergy, the scandal of abuse never ends. Now you have the opportunity to seek closure. The California Child Victims Act takes away the refuge abusive priests had under the former statute of limitations. Since it was enacted, hundreds of victims in California who were victimized by clergy have already come forward to seek the justice they deserve. If you were abused by Fr. Honesto Bismonte or another priest or member of a church please contact Saunders & Walker at 1-800-748-7115 to discuss your legal options. All conversations will be kept strictly confidential.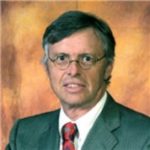 Admitted to practice law in all federal multidistrict litigation courts, the California State Bar and the Florida Bar. His philosophy is to provide aggressive, quality representations and seek fair compensation for individuals and their families who have suffered injury, death, or sexual abuse.