California's Child Victims Act is officially Assembly Bill 218 (AB 218). AB 218 is legislation passed in 2019 which took effect in 2020 and allows all survivors of childhood sexual abuse the option to sue for financial damages, regardless of how long ago the crimes occurred.
Thousands of survivors have come forward seeking justice for crimes committed against them when they were children.  If you suffered sexual abuse as a child at the hands of a Catholic priest, brother, or religious nun don't wait to contact us for a free initial evaluation of your claim.  Time is running out.  We only have until December 31, 2022 to file a lawsuit on your behalf.  If the deadline is missed, you may be forever barred from bringing a claim and seeking justice and healing.
The California Catholic bishops have tried to stop the Child Victims Act by petitioning the US Supreme Court.  However, the highest court in the land refused to hear the bishops' petition.  The high court declining to hear the petition comes after California's Supreme Court refused to consider the case last fall. The Supreme Court denied the review of the appeal without comment, according to the National Catholic Reporter (NCR).
A third of survivors of childhood sexual abuse never disclose that they were sexually abused as children.  They suffer in silence throughout their lives and cope with the emotional and physical cost of the abuse.  The average age to disclose childhood sexual abuse is reportedly 52.
In my two decades of advocating for child sex abuse survivors, I experience the pain and anguish caused by this trauma and can confirm that most survivors do not come forward until later middle age or even later.  It isn't until they come forward, find their voice and tell their story that healing begins.  In the absence of such disclosure, many survivors lead lives of quiet desperation seeking solace in alcohol, drugs, or other harmful behaviors.
If you have been sexually abused by a member of the Catholic clergy, regardless of when it occurred the time to come forward is now.  I will help you every step of the way.  My staff and I have two decades of providing a safe place for you to come forward, tell your story, and seek justice.  Allow me to advocate for you and help you heal.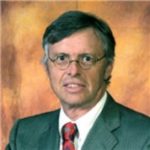 Admitted to practice law in all federal multidistrict litigation courts, the California State Bar and the Florida Bar. His philosophy is to provide aggressive, quality representations and seek fair compensation for individuals and their families who have suffered injury, death, or sexual abuse.