California Governor Gavin Newsom signed into law a bill that will provide a 3-year window for old sexual abuse cases previously barred by the current statute of limitations.  This means that previously barred survivors can bring abuse lawsuits against the institutions that aided and abetted the perpetrators.
In anticipation of the Governor's signing six of the 12 California Catholic dioceses have introduced a compensation program hoped to stem the tide of future lawsuits.
The LA Times wrote, "The legislation was introduced following widespread allegations of abuse of minors by Catholic priests as well as the 2018 conviction of Larry Nassar, a former U.S. Olympic gymnastics team doctor, for molesting young athletes."
"The idea that someone who is assaulted as a child can actually run out of time to report that abuse is outrageous," said Assemblywoman Lorena Gonzalez (D-San Diego), the bill's author. "More and more, we're hearing about people who were victims years ago but were not ready to come forward to tell their story until now."
The new law which goes into effect January 1, 2020, extends the statute of limitations for reporting childhood sexual assault from the time a victim is age 26 to age 40, and increases the period for delayed reasonable discovery from three to five years.
The bill also provides a window of three years for the revival of past claims that might have expired due to the statute of limitations. In addition, damages can be trebled in cases in which a child becomes a victim of sexual assault as the result of an effort to cover up past assaults.
According to the LA Times story, "Newsom also signed a bill that temporarily lifts the statute of limitations on lawsuits for damages over sex abuse allegations against former USC campus gynecologist George Tyndall, who has pleaded not guilty to charges he sexually abused 16 former patients at the campus clinic dating to 2009.
Although nearly 400 women have made allegations against Tyndall covering his 27-year career at the university, the statute of limitations for damages arising from a sexual assault that occurred when the victim was an adult is 10 years from the date of the last actionable conduct or three years from the discovery of the resulting injury, whichever is later.
The new law allows lawsuits to be filed, starting Jan. 1, alleging improper sexual contact or communications by a physician at a student health center between Jan. 1, 1988, and Jan. 1, 2017.
However, it is believed the primary target of the new law will be the Catholic Church.  California has a large population that is Catholic and two archdioceses, Los Angeles and San Francisco, which may face the brunt of new lawsuits.
The new law prompted six of the 12 new dioceses have initiated compensation funds administered by the same firm that has operated the majority of them in New Jersey and New York.  Six Catholic bishops in California announced recently the establishment of compensation programs for victims of clergy sex abuse.
Victims of clergy sex abuse who register by Jan. 31, 2020, will be eligible for compensation in one archdiocese and five dioceses in California, including the archdiocese of Los Angeles and the dioceses of San Diego, San Bernardino, Orange, Fresno and Sacramento.
If you or a loved one is a survivor of Catholic sexual abuse, call experienced abuse advocate Attorney Joe Saunders for a free initial and confidential consultation.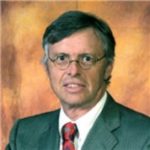 Admitted to practice law in all federal multidistrict litigation courts, the California State Bar and the Florida Bar. His philosophy is to provide aggressive, quality representations and seek fair compensation for individuals and their families who have suffered injury, death, or sexual abuse.