In California the Catholic Church has filed motions in the Northern and Southern Superior Courts to throw out a 2019 law that allowed accusers of clergy sexual abuse to sue even if they were molested decades ago. The motions filed ask judges to rule Assembly Bill 218 unconstitutional.
Assembly Bill 218 was authored by Assemblywoman Lorena Gonzalez (D-San Diego) who said in 2019, "The idea that someone who is assaulted as a child can actually run out of time to report that abuse is outrageous. More and more, we're hearing about people who were victims years ago but were not ready to come forward to tell their story until now." Her bill was signed into legislation by Gov. Gavin Newsom and took effect January 1, 2020. The landmark bill gives victims of childhood sexual abuse until age 40, or five years from discovery of the abuse, to file civil lawsuits. The previous limit had been 26, or within three years from discovery of the abuse. The new law also suspends the statute of limitations until January 1, 2023 — giving victims of all ages time to bring lawsuits if they wish.
California is one of 15 states that have extended the window for people to sue institutions over long-ago sexual abuse. These "look back" windows have resulted in thousands of lawsuits nationwide, with the majority directed at the Catholic Church.
Victims advocates have shown strong support for AB218. For many victims of sexual assault it takes years to come to terms with what happened. Victims carry shame, guilt and denial, and even well into adulthood are often reluctant to testify against their abusers. The Catholic Church had previously taken advantage of victims reluctance and leveraged statutes of limitation to make sure they never would testify. The church was well aware it had a sexual abuse problem but still continued to secretly harbor pedophile priests in its ranks. In seeking to overturn AB218 they are asking the court to not to allow victims to hold them accountable. The Catholic Church's arguments against the bill assert  that the longer statute of limitations increases the chances "that witnesses will have died, memories faded, and documents may have been lost. This reality absolutely impairs the defendants' ability to defend themselves."
The reality is that under AB218 thousands of victims have finally been given a chance to get the justice they deserve. These lawsuits allow the truths that have been hidden for decades to see the light of day.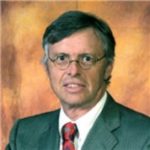 Admitted to practice law in all federal multidistrict litigation courts, the California State Bar and the Florida Bar. His philosophy is to provide aggressive, quality representations and seek fair compensation for individuals and their families who have suffered injury, death, or sexual abuse.