Facing a firestorm of public scrutiny and increased media attention, archdioceses and dioceses in California continue to under report the number of priests who've faced sexual abuse allegations in the past and present.
Some bishops have argued that priests who don't belong to their diocese do not need to be reported, even though they worked within the diocese.  This is the strategy adopted by San Jose Bishop Patrick McGrath who reported that his diocese had only 15 such priests even though an independent investigation found an additional 18 priests.  McGrath argues he wasn't required to report those priests because they belonged to religious orders and weren't under the authority of the diocesan bishop.  That's just not true.  In order to work as a priest in any geographical location in the United States, the priest, whether religious order or diocesan, must receive faculties (permission) from the bishop himself.  That makes the bishop responsible for him.
The Archdioceses of Los Angeles and San Francisco have significantly under reported the number of priests who've been accused of sexual abuse of a minor as well.  They are not the only ones.  The Diocese of Oakland in 2004 released a list of 24 credibly accused priests, and an investigation by this news organization in 2008 reported that 64 priests who had served in the East Bay had been accused of sexual abuse, either while working within the Oakland Diocese or at another outside the area.  One of the most egregious abusers on the list is Stephen Kiesle, a priest who was placed on three year's probation in 1978 for molesting two boys at Our Lady of the Rosary in Union City and was later arrested and charged with molesting three girls at Santa Paula in Fremont in the late 1960s and early 1970s. He was was allowed to continue serving in a number of Bay Area parishes and ministries until the mid-1980s before being defrocked in 1987. He was sentenced in 2004 to six years in prison for abusing a 15-year old girl.
New on the list is Milton Eggerling, a priest who was accused of sexually abusing a boy in Austin, Texas, from 1973 to 1978. Before leaving for Texas, Eggerling was at Corpus Christi in Piedmont. He returned to Oakland in 1980 and later worked at the San Jose Diocese and at St. Patrick's Church in Rodeo. He died in 2008. Anthony Rodrigue of the Dominican order served at St. Albert's Priory in Oakland but was not named as an abuser by the Oakland diocese in 2004 despite having been sentenced in 1998 to 10 years in prison for abusing youth in Southern California before he came to the East Bay.
While many of the Catholic dioceses in California have told the press that they are actively reviewing their files in order to publish accurate lists of priests accused of sexual abuse, it is highly unlikely that any of the dioceses can be trusted to disclose complete lists.
It's time for the California Attorney General to initiate a state-wide investigation of each and every archdiocese and diocese.  Courageous survivors have waited too long and been lied to all too often for anything short of full disclosure and a reckoning in the criminal and civil court systems.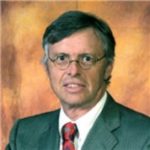 Admitted to practice law in all federal multidistrict litigation courts, the California State Bar and the Florida Bar. His philosophy is to provide aggressive, quality representations and seek fair compensation for individuals and their families who have suffered injury, death, or sexual abuse.