After vowing to remain the bishop of Buffalo until he turns 75 years old in 2021, rumors are swirling that Bishop Richard Malone will step down tomorrow.  Rocco Palmo of Whispers in the Loggia broke the news yesterday afternoon.
The last 22 months of Malone's tenure have been marked by scandal and corruption including two whistleblowers, more than 220 lawsuits against the diocese and more than 150 priests accused of abuse from decades ago.
The Buffalo Diocese has been in crisis since February 2018, when the Rev. Norbert F. Orsolits, a retired priest, told reporters that he had molested probably dozens of boys, an admission that led to revelations of cover-ups of clergy sex abuse complaints against other priests. The diocese paid $17.5 million to 106 childhood victims through a compensation fund and is now facing more than 220 lawsuits by others who allege they were molested as minors by area priests.
The diocese also is the subject of an FBI probe that includes the subpoena of diocese records and interviews of several dozen potential witnesses and a civil investigation by the state Attorney General's Office.
Malone has been under pressure to resign since August 2018, when Buffalo's 7 Eyewitness News I-Team published an investigation that revealed Malone:
Returned Rev. Art Smith to ministry despite allegations of inappropriate contact with a child.
Allowed Rev. Robert Yetter to remain in ministry despite multiple allegations of sexual misconduct with young adult parishioners.
Concealed allegations against more than 60 priests when the diocese released a list of 42 accused priests (the diocese's internal list of clergy with allegations against them exceeded 100 and has now grown to more than 180).
This past September Malone's problems intensified when secret audio recordings of Malone were published.  The recordings portrayed a bishop who was out of touch and more interested in maintaining power that alerting the public to serious sexual abuse allegations.  The recorded conversation showed him expressing more concern about his own reputation than about removing a priest whom he called dangerous and a "sick puppy."
Malone, a protégé of disgraced Cardinal Bernard Law of Boston, came to Buffalo in 2012.  He had been an auxiliary bishop in Boston before serving the Diocese of Portland Maine from 2004 until 2012 when he was transferred to Buffalo.
According to a NY Times article, Bishop Richard J. Malone kept a secret black binder in a closet with a list of Catholic priests accused of sexual abuse.  That binder was discovered by a lay employee who later went public with the information.
In August 2018, I-7's Charlie Specht reported that Malone had returned at least one "predator priest" to active ministry. Father Art Smith had had a number of accusations of sexual misconduct made against him. He allegedly had a reputation for inappropriate behavior at a school where he worked, and the principal complained to the archdiocese. Malone's predecessor as Bishop of Buffalo, Bishop Edward Kmiec, removed him from active ministry. Documents show that Malone returned Smith to ministry shortly after becoming Bishop of Buffalo. He then misled others about his history and allowed him to be placed into close contact and proximity with minors. Malone took no action after three new allegations emerged. In 2015, Malone wrote concerning Smith, "I am unaware of anything in his background which would render him unsuitable to work with minor children." He wrote a similar letter the following year.
By October, the problems in Buffalo became so acute that Pope Francis ordered Brooklyn Bishop Nicholas DiMarzio to investigate.  In the midst of the investigation, DiMarzio has himself been accused of sexually assaulting an altar boy when he was a priest four decades ago.
If Bishop Malone does resign on Wednesday, it will do little to restore the trust and confidence in the Catholic Church.  The corruption and scandal has been too widespread and too deep for one resignation to fix what ails the Catholic Church.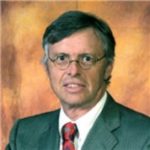 Admitted to practice law in all federal multidistrict litigation courts, the California State Bar and the Florida Bar. His philosophy is to provide aggressive, quality representations and seek fair compensation for individuals and their families who have suffered injury, death, or sexual abuse.