In a shocking ruling, Australia's High Court has overturned the conviction of Cardinal George Pell, the highest-ranking Roman Catholic leader ever found guilty in the church's clergy pedophilia crisis. The church's legal battles regarding Pell are likely far from over, however, as new claims against the disgraced 78-year-old cardinal surface.
In March 2019, Pell, who was the Vatican's chief financial officer and an adviser to Pope Francis, was sentenced to six years in prison for molesting two 13-year-old boys after Sunday Mass in 1996. The decision was later upheld by a three-judge panel in Victoria state's Court of Appeal in a split 2-1 verdict.
Pell's lawyers filed for his final appeal in September 2019, and on April 7, 2020, Australia's highest court upheld it, overturning his conviction and setting him free. In its decision, the High Court stated the jury, who had unanimously found the victim's testimony credible, ought to have entertained a doubt about Pell's guilt.
That the case had only one official witness was a challenge, according to the New York Times. Only one of the former choirboys Pell was convicted of abusing was still alive to give his testimony. Making matters more complex, his testimony was never made public.
The verdict was a devastating and shocking one for Pell's accusers and for sexual abuse survivors everywhere. However, as new allegations surface, justice for Pell's survivors is still in site.
Prior to the High Court's decision, the Daily Mail reported that lawyers for sex abuse survivors have revealed several more people were seeking legal action against Pell. Last week, two other men came forward accusing Cardinal Pell of abusing them during his time as a priest in the diocese of Ballarat, a city in Victoria, Australia.
Civil action could be taken as a result of some of the charges against Pell that did not go to trial. If the new allegations are proven, the Catholic Church's Ballarat diocese or the church's insurers could be ordered to compensate Pell's alleged victims.
This situation, while unfortunate, demonstrates the importance of sexual abuse survivors coming forward to have their voices heard. Many survivors have previously chosen not to speak up out of fear of not being believed, but now more than ever, survivors are getting the closure and justice they deserve.
In California, a recently enacted law called AB218 expanded the maximum age at which someone can bring a claim for sexual abuse from 26 years old to 40. It also opens a three-year window for those of any age to revive past claims that may have previously been dismissed due to the statute of limitations.
At Saunders & Walker, we expect thousands of cases to be filed under AB218 in California. With over 10 million Catholics — more than any other state — this issue is of critical importance here.
If a priest or another member of a church has sexually abused you, or anybody you know, it is important to speak with a licensed California abuse lawyer to determine the appropriate course of legal action.
Please contact Saunders & Walker at 1-800-748-7115 to discuss your legal options. All conversations will be kept strictly confidential.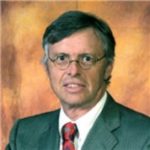 Admitted to practice law in all federal multidistrict litigation courts, the California State Bar and the Florida Bar. His philosophy is to provide aggressive, quality representations and seek fair compensation for individuals and their families who have suffered injury, death, or sexual abuse.