An Australian appellate court has upheld the conviction of former Vatican official and Australian Cardinal George Pell on charges he sexually molested children.
"By majority (2 to 1), the Court of Appeals has dismissed Cardinal George Pell's appeal against his conviction for the commission of sexual offences. He will continue to serve his sentence of 6 years' imprisonment. He will remain eligible to apply for parole after he has served 3 years 8 months of his sentence," Chief Justice Anne Ferguson said in her opening remarks in the Supreme Court of Victoria.
"The offences in respect of which Cardinal Pell was found guilty by a County Court jury were one charge of sexual penetration of a child under 16, and four charges of indecent act with a child under 16. The trial lasted for five weeks. The jury deliberated for several days. The jury's verdict was unanimous," Ferguson noted.
Judge Ferguson noted that: "Cardinal Pell's conviction and this appeal have attracted widespread attention, both in Australia and beyond. He is a senior figure in the Catholic Church and is internationally well known."
"As the trial judge, Chief Judge Kidd, commented when sentencing Cardinal Pell, there has been vigorous and sometimes emotional criticism of the cardinal and he has been publicly vilified in some sections of the community."
Cardinal Pell was convicted in December 2018 and remains one of the highest ranking Vatican officials charged and convicted in the ongoing sexual abuse crisis gripping the Catholic Church.  Pell was a confidante of Pope Francis and in charge of Vatican finances before his conviction.
The cardinal, who remains an archbishop and a member of the College of Cardinals, was returned to prison immediately after court adjourned. He has been held in solitary confinement for 176 days. Cardinal Pell is not permitted to celebrate Mass in prison.
He may now be transferred from the intake and evaluation facility at which he is currently being held to a different prison in Victoria.
Cardinal Pell's appeal was dismissed on all three grounds the defense presented. At particular issue was the question of whether Cardinal Pell's liturgical vestments could have been moved or lifted in the way described by the complainant, who alleged that Cardinal Pell exposed himself and forced two boys to commit sex acts while he was fully vested in his Mass garb. While the defense argued that such an action would have been physically impossible, two of the appellate judges decided that was matter legitimately decided by the jury.
This is a significant finding since many survivors' accounts of abuse are deemed not credible by church officials who all too often investigate the allegations themselves rather than have an independent third party or civil authority review the claims.  In many instances, the abuse occurred in the church or sacristy before or after church services.  Church officials often find such claims incredible due to the location and timing of the claims.  However, Pell's case may begin to change the scenario.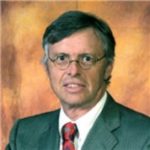 Admitted to practice law in all federal multidistrict litigation courts, the California State Bar and the Florida Bar. His philosophy is to provide aggressive, quality representations and seek fair compensation for individuals and their families who have suffered injury, death, or sexual abuse.