Insiders say the Vatican sponsored investigation of disgraced and former Cardinal Theodore McCarrick has been completed for months and sits gathering dust on Pope Francis' desk.   In the meantime, survivors come forward and file abuse lawsuits against Catholic dioceses in New Jersey, the Archdiocese of New York, and the Archdiocese of Washington revealing more embarrassing details of McCarrick's history of predation.
What's the Pope Waiting For? 
There have been demands from both inside and outside the Catholic Church to release the long anticipated report of McCarrick.  Many are wondering why is the Pope waiting to release the Report?  Some church insiders believe that the investigation into McCarrick's history of abuse has long tentacles that impact the majority of the present hierarchy in the United States, including Chicago Cardinal Blaise Cupich and Newark's Joseph Tobin, to name just a few.
Former US nuncio Archbishop Carlo Maria Vigano has continued his media onslaught about McCarrick and the corruption in the Catholic Church, especially in the United States.  According to Vigano, McCarrick, now a layman, still wields enormous influence and power within the Church.
The NY Times wrote a few weeks ago, "Mr. McCarrick's downfall had been as dizzying as his rise. Once the archbishop of Washington D.C., and a cardinal who boasted of his close ties to Pope Francis, Mr. McCarrick had established himself as a gifted fund-raiser, helping to found the Papal Foundation, a charity with a $200 million endowment. But in 2018, his reputation collapsed in a rush of accusations that he had sexually abused adult seminarians and a teenage boy. More accusations followed, and in 2019 Mr. McCarrick was defrocked — the first time an American cardinal had been removed from the priesthood."
Yet, the previous Pontiff, Benedict XVI, had taken action against McCarrick severely restricting his activities and diplomatic junkets.  When Benedict resigned and Francis took over those restrictions were lifted and McCarrick was free to fundraise and continue his globetrotting ways.  That all came to a crashing end in the summer of 2018 when it was publicly revealed for the first time that McCarrick had had inappropriate relationships with seminarians.  Soon thereafter, there were allegations that McCarrick had molested minors.  Francis was forced to take action which resulted in the unprecedented laicization of a cardinal of the Catholic Church.
However, because the Report remains unpublished, we still do not know anything about McCarrick's alleged inner circle or who knew what and when they knew it about McCarrick.  Rumors swirled for decades that "Uncle Ted" had been living a double life but his prodigious fundraising and close ties to powerful church officials shielded him from any punishment.
Now, the credibility of the Catholic Church is on the line once again.  The continued delay in publishing the McCarrick report only fuels speculation that the Pope and the Church is trying to cover-up for a sex abuser.  The moral authority of the Church is weakened as new survivors come forward and speak truth to power, accusing McCarrick of molesting them when they were children or young adults. See link below for more information.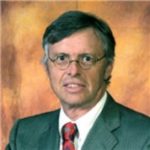 Admitted to practice law in all federal multidistrict litigation courts, the California State Bar and the Florida Bar. His philosophy is to provide aggressive, quality representations and seek fair compensation for individuals and their families who have suffered injury, death, or sexual abuse.