Monday, December 2, 2019 was the first day survivors of sexual abuse had an opportunity to file lawsuits against the institutions that protected their abusers.  Governor Phil Murphy signed a bill earlier this year that allowed survivors more time to bring accusations, doing away with restrictions that had barred such lawsuits.
Under the previous law, people had two years to file from the time they realized they had been harmed by abuse. The new law extends the statute of limitations, allowing people to file civil suits until they turn 55 years old or seven years after they recognize damage from abuse.
Starting Dec. 2, lawsuits may be filed without any restrictions for the next two years while the statute of limitations is suspended.
Some lawsuits have already been filed involving the now defrocked Cardinal McCarrick who had served in New Jersey in two different places-the Diocese of Metuchen and the Archdiocese of Newark before he was transferred to the Archdiocese of Washington, DC.
McCarrick won't be the only Catholic cleric named in the pending sex abuse lawsuits.  In New Jersey's four dioceses and one archdiocese, 200 priests were listed as credibly accused of the abuse of minors earlier this year.
Prior to the law change on December 1, the Archdiocese of Newark and the dioceses of Camden, Newark, Metuchen, and Paterson participated in a joint compensation fund.  It is not known how many survivors will choose to opt out of the compensation fund or not participate at all, choosing rather to file a civil lawsuit instead.
The New Jersey window has the potential to have an even greater impact outside the Garden State.
Earlier this year, a Superior Court judge in Atlantic City ruled that a man who grew up attending St. Anne's church in Phoenixville could sue the Archdiocese of Philadelphia in New Jersey's courts because some of his alleged abuse took place in Brigantine and Gloucester City.
The decision could open the door for dozens of clergy sex-abuse victims in Pennsylvania who were abused on trips to New Jersey to pursue claims under the state's window law.
New Jersey's push for expanding the statute of limitations gained momentum from last year's release of a grand jury report in Pennsylvania that cataloged the experiences of thousands of victims of sexual abuse by Catholic priests and the church's cover-up of the scandal.
Many states have overhauled their criminal and civil statutes of limitations in the last 10 or 15 years, but just a handful including California, Delaware, Hawaii and Minnesota have created so-called lookback windows for lawsuits. New York enacted a bill earlier this year that creates a window similar to the one in New Jersey.
Survivors in New Jersey have a unique opportunity to seek justice and bring to light the scandal and corruption that aided and abetted the sexual abuse crisis in the Catholic Church.  If you or a loved one were abused by a Catholic priest in New Jersey, contact Attorney Joe Saunders who has been representing survivors of sexual abuse.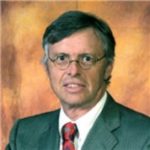 Admitted to practice law in all federal multidistrict litigation courts, the California State Bar and the Florida Bar. His philosophy is to provide aggressive, quality representations and seek fair compensation for individuals and their families who have suffered injury, death, or sexual abuse.