Thanks to legislation signed into law in May 2019 by Governor Doug Ducey, survivors of childhood sexual abuse in Arizona have an opportunity to seek justice, create transparency, and pursue their own healing.
The Arizona legislation, which took effect as soon as Ducey signed it Monday night, gives abuse victims until their 30th birthday to sue, a decade longer than before. It also opens a one-time window for victims who've missed the cutoff, who now have until the end of 2020 to file suit.  This one-time or revival window provides abuse survivors to seek justice in what up until the law passed, were expired claims against individuals, institutions such as the Catholic Church, and governmental entities.
The "look back" or revival legislation is especially important in these sex abuse cases because experts have noted that most victims of sexual abuse are not capable of coming forward for many decades, if ever at all.  Revival legislation levels the playing field for the survivors of childhood sexual abuse who have often suffered from alcoholism, drug addiction, emotional trauma, relationship issues, and a whole host of other mental disorders.
Victims' advocates say it takes years or even decades for children who've been abused to understand what happened to them and get comfortable speaking about it. By the time they're ready to sue, victims say, it's too late to seek justice.
Arizona has no deadline for criminal charges in child sexual abuse cases, but victims say prosecutors are often reluctant to go after abusers unless there's overwhelming evidence that's rare for decades-old abuse.
There are two Catholic dioceses in Arizona-Tucson and Phoenix.  A third diocese, the Diocese of Gallup in New Mexico covers a portion of northeastern Arizona.  Both the Dioceses of Gallup and Tucson have filed for bankruptcy protection.
In the Dioceses of Phoenix and Tucson nearly 70 priests have been credibly accused of the sexual abuse of minor, according to public database estimates.  That number has increased in recent years with increased scrutiny on the Catholic Church's sex abuse crisis.
Because of the state's vast expanse and large numbers of rural communities, many of those priests have abused in multiple areas around the state and in different dioceses.  Additionally, Arizona's Catholic population has been served by religious order priests who have also been accused of the sexual abuse of minors.
Since Arizona is one of only 9 states in the country to provide survivors of sexual abuse an opportunity to seek justice through revival laws, it is important to act as soon as possible.  Adult survivor of childhood sexual abuse now have access to justice via civil lawsuits.  Even if the statute of limitations had expired for their civil claims of abuse, they are now revived for a set period of time with:  1) a revival window, either time limited or permanently open, or 2) an age limit.
If you or a loved one has survived childhood sexual abuse from a Catholic priest, a Boy Scout leader, or a leader of another religious organization, call an attorney that has more than 2 decades of experience advocating for abuse victims.  Call Attorney Joe Saunders at 800-748-7115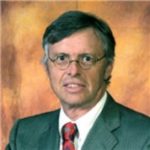 Admitted to practice law in all federal multidistrict litigation courts, the California State Bar and the Florida Bar. His philosophy is to provide aggressive, quality representations and seek fair compensation for individuals and their families who have suffered injury, death, or sexual abuse.