The Archdiocese of Los Angeles, along with five other dioceses in California, have announced the formation of a compensation plan which will be similar to the ones operating in New York and Pennsylvania.  It was also announced that Kenneth Feinberg and Camille Biros will be in charge of the program.
The new program will be overseen by an independent board that includes former California Governor Gray Davis and business leader and former Administrator of the U.S. Small Business Administration, Maria Contreras-Sweet.
In addition to the Archdiocese of Los Angeles, the dioceses of Sacramento, San Bernardino, San Diego, Orange, and Fresno will also be participating in the new program. Together, these dioceses comprise more than 10 million Catholics, or about 80 percent of the state's Catholic population.
Under the program, Feinberg and Biros will have complete autonomy to determine the eligibility of individual claims and they alone will determine the amount of compensation offered to any victim, according to the California Catholic Conference.
The program is also open to a broader range than are eligible to pursue claims in civil courts. Those harmed many years ago and barred from filing lawsuits because of civil statutes of limitations will be eligible to make claims under this new program. Also, this program has no proof-of-citizenship requirement, so undocumented immigrants are eligible to make claims.
This compensation program is being launched as California's elected officials contemplate broadening the state's statute of limitations once again to accommodate the civil rights of survivors of sexual abuse.  The California governor is expected to sign the legislation sometime this summer.
The program does not include those abused by deacons, church employees or members of affiliated religious orders, such as Catholic schoolteachers or Jesuit brothers.
Members of Survivors Network of those Abused by Priests, or SNAP, stated they appreciated the program, but urged victims to expose crimes to the public and pursue justice through courts, "not the institutions that allowed the wrongdoing to happen in the first place."
"Survivors deserve a chance to have their day in court and shed light on their abuse, and that can only happen when statutes of limitations are reformed, civil windows are opened, and bishops are held accountable in courts of law," SNAP stated in a press release Tuesday.
Accepting the compensation award through the program is, in effect, a settlement, Eckery said, meaning victims will not be able to sue for the same case. SNAP stated that the practice removes "legal tools in the future that can compel dioceses to release information or correct misinformation."
California Catholic dioceses have paid close to $1.5 billion in settlements to thousands of abuse victims over the last 20 years.
Once the Governor signs the pending legislation, California priest abuse survivors will have an option to pursue their claims in a civil court or opt for the compensation program, at least in the five Catholic dioceses that are presently offering the program.  If California is anything like New York and Pennsylvania, the remaining 7 dioceses, including the Archdiocese of San Francisco, will likely follow suit and offer some form of a compensation program for survivors.
If you or a loved one have been abused by a Catholic priest in California, contact Attorney Joe Saunders immediately.  He has been assisting abuse survivors for nearly 2 decades and maintains a California office in Los Angeles. Please also check out his dedicated website, AbuseAdvocate.com, for the latest information about these scandals.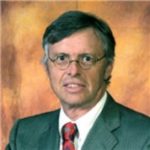 Admitted to practice law in all federal multidistrict litigation courts, the California State Bar and the Florida Bar. His philosophy is to provide aggressive, quality representations and seek fair compensation for individuals and their families who have suffered injury, death, or sexual abuse.