In the wake of Maryland's Child Victim's Act which is set to take effect October 1, 2023, the Archdiocese of Baltimore has announced that it is considering filing for federal bankruptcy protection.  If the Archdiocese does file for bankruptcy it would be the latest in a trend of Catholic dioceses and archdioceses across the country to do so.  The Archdiocese of San Francisco, the Diocese of Oakland, Santa Rosa, Rochester, Buffalo, and Rockville Centre, to name just a few, have filed bankruptcy petitions as a result of the sexual abuse scandal that continues to roil the Catholic Church.
According to CBS' Baltimore affiliate, "On Tuesday, The Archdiocese sent a letter to its parishioners warning them about the possible financial troubles on the horizon because of the new law.
In the letter, Archbishop William Lori warned of the devastating financial consequences the Child Victims Act would have.
Archbishop Lori says that over the next couple of days, he will figure out how to respond to the new law. One solution he is considering is bankruptcy."
In April 2023, Maryland Governor Wes Moore signed the Child Victims Act which will take effect the first day of October.  The Governor signed the legislation in the wake of the Maryland Attorney General's Report that detailed sexual abuse in the Catholic Church in Maryland.  The Archdiocese of Baltimore figure prominently in the Report and found that 150 people within the Archdiocese of Baltimore allegedly assaulted more than 600 children over the course of eight decades.
The Maryland Child Victims Act will:
Remove the Maryland child sex abuse lawsuit statute of limitations, allowing previously barred claims to now be pursued; and
Increases the maximum non-economic damage settlement for sex abuse in Maryland to $1.5 million for claims against the Catholic Church and other private institutions, or $890,000 for claims against public schools, state or local government entities.
In addition to the Archdiocese of Baltimore, the Catholic Church in Maryland includes parishes that belong to the Archdiocese of Washington, DC and Wilmington Delaware.  The Archdiocese of Washington has parishes in the following Maryland counties: Calvert, Charles, Montgomery, Prince George's and St. Mary's.  The Diocese of Wilmington operates parishes on the eastern shore of Maryland.
A Catholic Diocese filing for bankruptcy does not mean that survivors of childhood sex abuse will not be paid settlements. It just stops the jury trials. I have recovered substantial settlement payments by filing claims in the bankruptcy courts for compensation for childhood sex abuse.
If you or a loved one have been abused by a Catholic priest, brother, sister or employee of the Catholic Church in Maryland, please feel free to contact me for a confidential discussion of your case.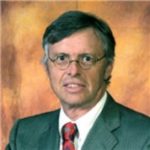 Admitted to practice law in all federal multidistrict litigation courts, the California State Bar and the Florida Bar. His philosophy is to provide aggressive, quality representations and seek fair compensation for individuals and their families who have suffered injury, death, or sexual abuse.