In June, More than 8,000 members of the Southern Baptist Convention met in Anaheim, California for their annual meeting. That meeting was overshadowed by the May release of an independent report by Guidepost Solutions which revealed that church leaders had covered up sex-abuse claims for decades. The report also revealed that the church had long maintained a secret database of alleged perpetrators.
In response to this shocking report , leaders of the SBC passed a recommendation to create a database to track sex abusers and a formal group to handle sex abuse accusations going forward. The report had been the first of its kind by a major Protestant denomination and it sent shock waves throughout the conservative Christian community. There have been intense internal battles within the SBC over how to handle sex abuse, with leaders attempting to distance the Southern Baptists from comparisons between its sexual abuse crisis and that of the Catholic Church. Leaders had always diminished that comparison by claiming the number of abuse cases by Southern Baptists was small compared to the Catholics. The response of church leaders at the convention to dealing with sex abuse appears to be a tacit acknowledgment that the abuse problem in the SBC is far larger than previously reported.
The Guidepost report established that SBC leaders routinely stonewalled investigations into sexual abuse. The SBC has admitted that in multiple instances it failed to act on reported crimes, and failed to work to prevent further crimes within the member churches. This created a nightmare for victims who were abused by SBC pastors and then ignored or publicly called a liar by leaders of their faith. The inaction by church leaders was a testament to their willingness to place the Southern Baptist Convention's reputation over the health, safety, and well-being of sexually abused survivors.
But there are paths for abuse survivors to seek justice. At Saunders & Walker we have long advocated for victims of sex abuse by priests and other church members. It is necessary to allow for the unique circumstances that exist in abuse cases, especially those involving clergy. In almost every case victims are reluctant or unable to talk about or face their accusers. There are significant and unique barriers that prevent victims from reporting what they intuitively know is inappropriate behavior. Fear of accusing their abuser, the stigma of being abused, and a reluctance to confront the church often keep sexual abuse from being reported. Many victims are unable to talk about abuse or face their accusers until years later, putting the crime beyond the reach of the law.
If a pastor or another member of a church has sexually abused you, or anybody you know, please contact Saunders & Walker at 1-800-748-7115 to discuss your legal options. All conversations will be kept strictly confidential. http://www.Saunderslawyers.com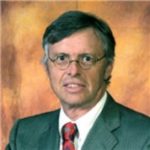 Admitted to practice law in all federal multidistrict litigation courts, the California State Bar and the Florida Bar. His philosophy is to provide aggressive, quality representations and seek fair compensation for individuals and their families who have suffered injury, death, or sexual abuse.