Survivors of child sex abuse from Boy Scout leaders now have until November 16 to file a claim in the Boy Scouts of America (BSA) bankruptcy case.
The Boy Scouts filed for Chapter 11 Bankruptcy protection in February, halting hundreds of individual lawsuits and creating a compensation fund for men who were sexually abused as children by scoutmasters or other leaders in the organization.
BSA initially proposed an 80-day timeline for lawsuits to be filed. Facing strong opposition, the organization later proposed a deadline of October 6. Attorneys for the official committee representing abuse victims argued that victims should be given more time to come forward, as the effects of COVID-19 may limit their access to the court system and financial resources.
"At a time when millions of Americans are unemployed and preoccupied with basic survival, sexual abuse survivors need and are entitled to a reasonable period of time after they receive notice from the bankruptcy Court to reflect seriously and make a decision whether to file a claim in this case," attorneys for the victims committee wrote in a court filing.
According to BSA's own records of "ineligible volunteers," more than 12,000 boys have been molested by 7,800 abusers since the 1920s. Majority of recent cases occurred in the 1960s, '70s and '80s, before the organization implemented mandatory criminal background checks and abuse-prevention training for all staff and volunteers.
As part of the bankruptcy filing, Boy Scouts of America is now responsible for conducting a nationwide program of print, television, radio and online notices informing claimants of how to submit claim forms.
An attorney for the Boy Scouts told the AP that the notification program is expected to reach more than 100 million people with 95% of the target audience being men 50 and older. With men in that age group accounting for over half of all former Boy Scouts, the campaign will likely result in many more claims, adding to the more than 300 already filed nationwide.
In addition to the bankruptcy case, the Boy Scouts of America obtained an injunction halting lawsuits against its 261 individual local councils. Originally set to expire May 18, that injunction has now been extended to June 8.
The Boys Scouts' victims compensation fund could provide up to $1 billion total in financial compensation for abuse survivors, according to ABC News. If you were molested or sexually abused by a Boy Scout leader as a child, you may be entitled to a portion of this compensation. But you must file your claim before November 16. Once the deadline passes, you may never receive another chance to seek justice against the Boy Scouts.
As an advocate for sex abuse survivors, I've been waging this war against institutions that prey on children for two decades. I understand how difficult it is to come forward, but I also recognize the tremendous potential for healing if a survivor is able to tell their story and hold their abuser accountable. Now is the time to come forward.
At Saunders & Walker, our trusted attorneys have experience in helping survivors of all types of sexual abuse reclaim their rights and the resources they need to heal. Contact us at 1-800-748-7115 for a free and confidential case evaluation.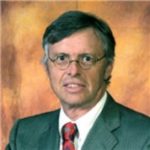 Admitted to practice law in all federal multidistrict litigation courts, the California State Bar and the Florida Bar. His philosophy is to provide aggressive, quality representations and seek fair compensation for individuals and their families who have suffered injury, death, or sexual abuse.