In the latest lawsuit filed against the University of Southern California and George Tyndall – the university's on-campus gynecologist – the victim has claimed that Tyndall penetrated her with his ungloved fingers, took pictures of her genitalia, and made inappropriate sexual comments, asking what she enjoyed during sex. This account echoes many of the other victim's complaints made to USC officials as far back as the 1990's.
The scope of this scandal is unprecedented in Southern California and eerily mirrors that of Larry Nassar at Michigan State – which that University just settled for $500 million. According to the Los Angeles Police Department, Tyndall was allowed to operate for nearly 30 years at USC and the LAPD estimates he may have seen 10,000 patients or more in that time. The first official complaint about Tyndall alleging sexual abuse and inappropriate behavior came in 2000, with many more following, and the university failed to act until they fire Tyndall in 2016.
This inaction by USC officials led to protests by students and faculty and has pressured University President Max Nikias to resign. On every level USC failed to stop a serial sexual predator from preying on young students. The University silenced complaints regarding Tyndall and continued to give him access and opportunity to molest victims. As such the USC shares blame with Tyndall for his sexual misconduct. The resignation of President Nikias is only a start, and the rest of the administration will have to look deep at their roll in the shortcomings and failures that led to the sexual assault of hundreds of young women.
At Saunders & Walker we have a long history representing victims of sexual assault and realize how difficult it may for victims to come forward. George Tyndall victimized and sexually abused young women at the University of Southern California for almost 30 years while they knowingly allowed this predator to continue practicing.
If you were a patient of Doctor Tyndall and believe he sexually assaulted you, you are not alone. Please contact Saunders & Walker to discuss your legal options. All legal discussions will be strictly confidential and your identity will be protected.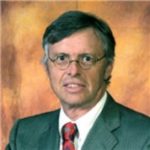 Admitted to practice law in all federal multidistrict litigation courts, the California State Bar and the Florida Bar. His philosophy is to provide aggressive, quality representations and seek fair compensation for individuals and their families who have suffered injury, death, or sexual abuse.